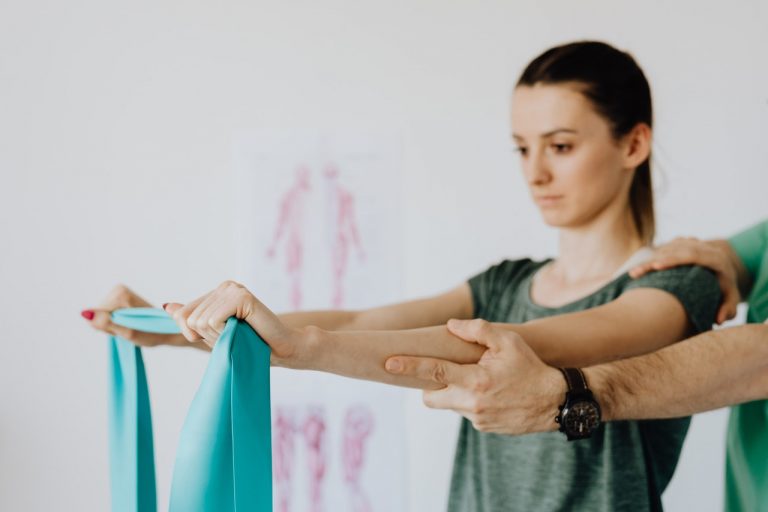 Professional Chiropractors With 22+ Years Of Experience
If you're having neck, mid back, or low back pain – and live in the Tampa Bay Area – you need an experienced Chiropractor that can help you when you need it the most. At Dr. Gomez Chiropractic, LLC,  we pride ourselves in having one of the most "flexible" schedules around. Pain does not wait for "normal office hours". If you've been involved in a motor-vehicle-accident, you can call or text the doctor himself, and he will personally respond to you in a timely manner 24 hours a day / 7 days a week.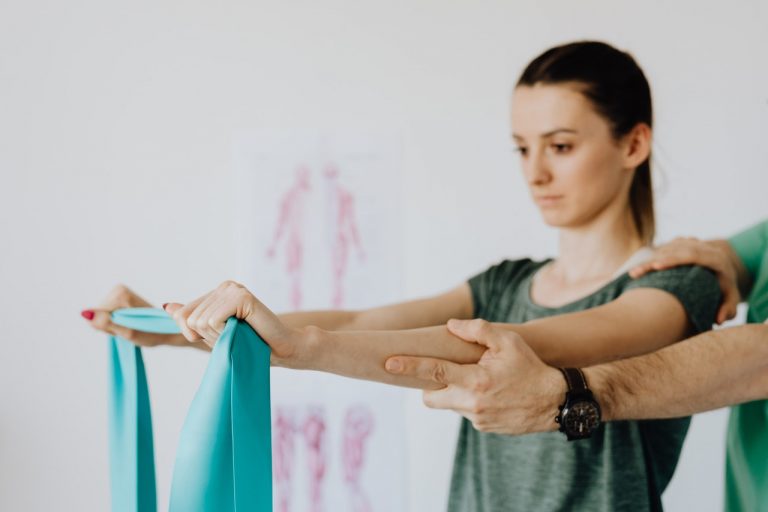 We pride ourselves in serving our patients WHEN AND WHERE you need us the most

Together we combine our years of experience to offer you the best treatment options available.

Dr. Gomez offers a "concierge" type service and is available to see you in his office or in the comfort of your place of work or home.

Our vast treatment hours and options offer you the flexibility of scheduling your treatment when you need it the most. Dr. Gomez is available by phone or text directly at (727) 916-0407.
Customized & Comprehensive Care
"We view each patient and their needs individually," said Dr. Gomez, "No two patients are alike, and neither are their health care needs." Dr. Gomez Chiropractic, LLC includes a range of therapies based on the needs of their patients: manipulation, postural and exercise education, ergonomic training (how to walk, sit, and stand to limit back strain), nutritional consultation, relaxation techniques, and physical therapy.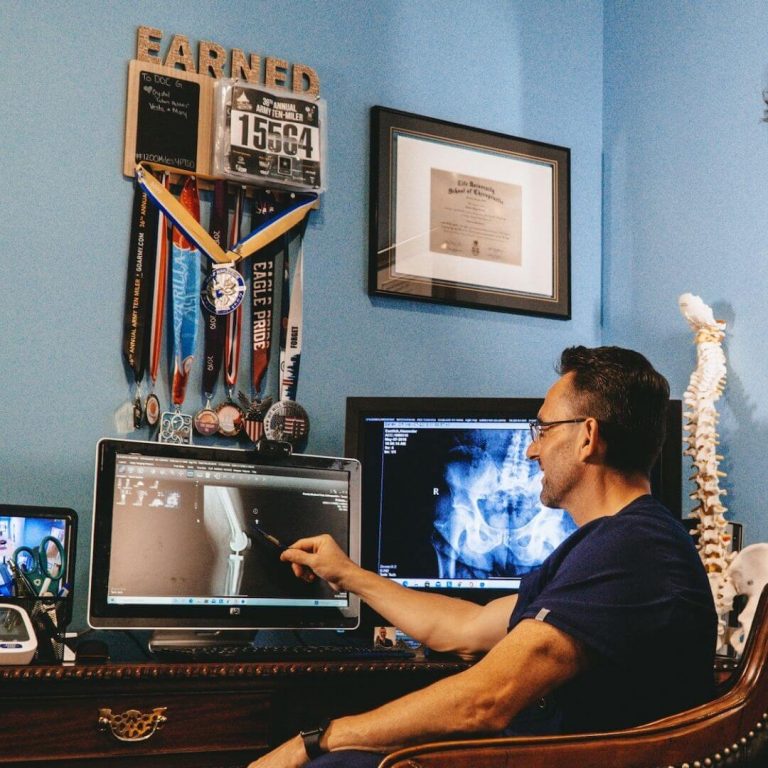 Our goal is to improve your health and the quality of your life.  We experience joy when we see our patients getting better. 
Collaboratively, we work with you to develop a comprehensive treatment plan.  We LISTEN to you, and take the time to learn about you, your history, and your health goals.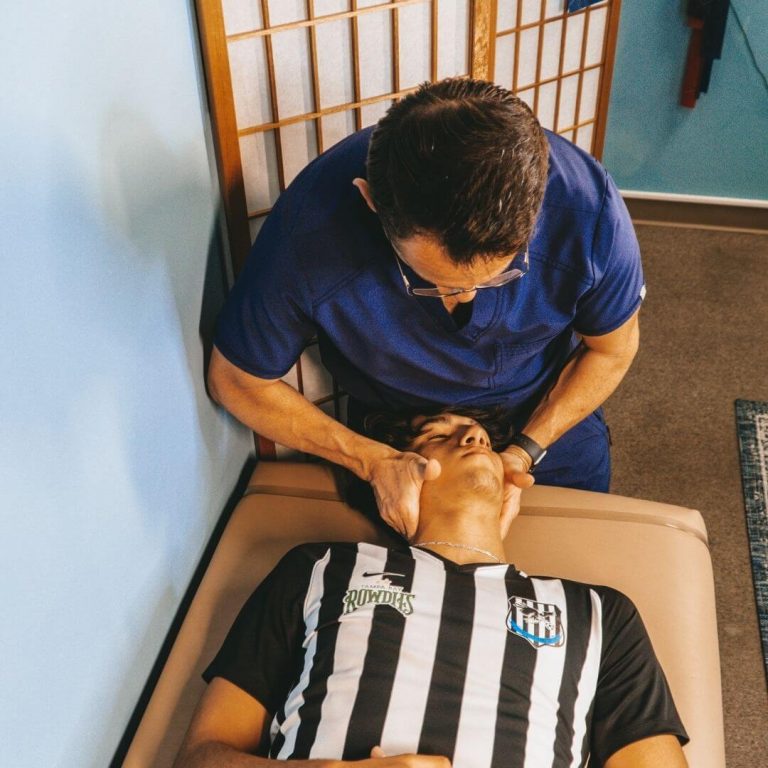 Dr. Victor brings a holistic approach to chiropractic care and understands the connection between pain and the food we eat, our habits, our posture, the environment in which we live, and the energy we expend in movement and exercise. Dr. Victor also understands the toll that stress, sleep deprivation, and lack of movement have on the mind and body. It's all connected. 
All is connected from the spine, so whether you are suffering from chronic headaches, back and neck pain, lethargy, arthritis, sinus congestion, or other health issues, Dr. Victor understands that these are the symptoms (signals) your body is using to communicate underlying structural issues.  He will treat you with strategies that will reduce your pain and improve your quality of life.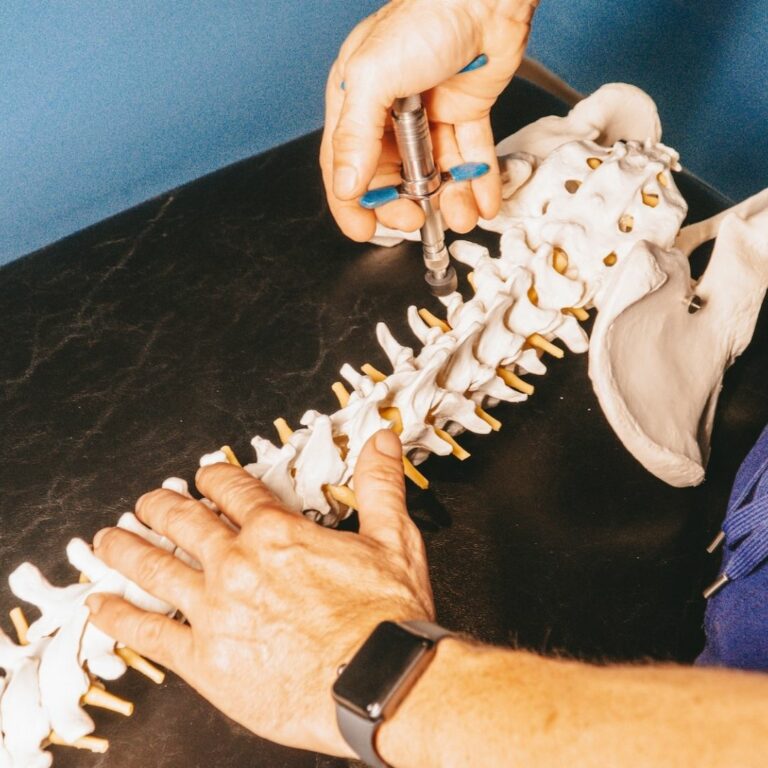 A core component of Dr. Gomez Chiropractic's holistic approach is nutritional counseling, which focuses on care for the entire body instead of concentrating only on treating symptoms.  Understanding how food and nutrients work together to promote healing and prevent illness is fundamental to their chiropractic practice. 
Not only does a healthy diet decrease inflammation in the body, but it can also help to decrease pain associated with conditions like arthritis, diabetes, scoliosis, and allergies.  Nutritional counseling includes an analysis of current diet and lifestyle and provides guidance on how to eat more organic fruits and vegetables, healthy fats, and drinking more water.  The objective is to reduce inflammation, which can help relieve symptoms like pain and swelling.
After completing his first Disney half-marathon, Dr. Victor noted how his training and recovery were vastly improved with proper hydration and incorporating state-of-the-art nutraceuticals.  Accordingly, he brings experience in sports nutrition that helps athletes optimize their training and performance.
Gomez Chiropractic treats patients of all ages and lifestyles:  from newborns to seniors, and  athletes to couch potatoes. Our goal is your goal:  bringing pain relief and promoting optimal health NATURALLY.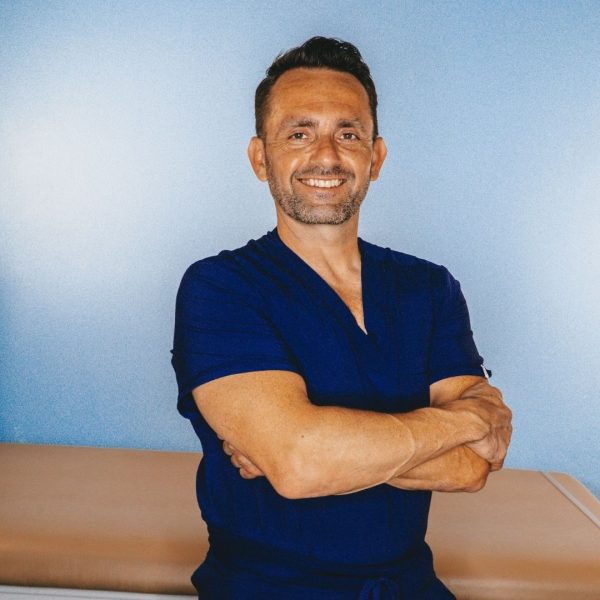 After a very minor car accident at the age of 18, he experienced debilitating back pain six (6) months later and could hardly move.  He visited a chiropractor for the very first time and fell in love with the profession and the benefits of chiropractic care. Over the years, Dr. Victor has witnessed the miracles of chiropractic- from patients canceling their disc surgeries to children, destined for scoliosis surgery, improving, and avoiding the procedure. He has witnessed colicky infants finally enjoying several hours of continued sleep – and the parent's "peace of mind". He has experienced the joy of seeing young athletes, with knee and joint pain, resume their sport without invasive procedures. "I love helping people tap into the ability our bodies have to heal themselves – without drugs or surgery."
Life University – Degree: Doctor Of Chiropractic Graduation Date: 12/11/1999
22+ years of chiropractic practice in private and multi-disciplinary group settings – Over 500 hours of continuing education

Dr. Giannella Gomez
Chiropractor 

Your Health is Our Biggest Rewards
"My family and I have seen Dr. Gomez for many years. He has treated each of us across a variety of needs throughout our phases of life. - from auto accidents to traumatic birth injuries. He treats my elderly mother and has treated my infant granddaughter. He adapts to his client's needs and approaches each individual holistically. We trust him completely and have long considered him a partner in our family's health."
Maurna W
"My experience at Gomez Chiropractic was phenomenal. The office is very nice and clean and the doctor wore a mask and gloves throughout the entire visit. The intake and history were both very thorough. But, most impressive was the complete assessment as well as the most comprehensive adjustment I've ever had. I felt amazing afterwards! Thank you, Dr. Gomez, for your excellent care."
John S
Physician at Elevant Health
"My family and I have been going to Dr. Gomez for several years. He has treated us for several different ailments over the years and we always leave his office feeling better than when we arrived. I highly recommend him to anyone that is looking for a professional, knowledgeable chiropractor."
Jennifer J
"Dr. Gomez used to care for my wife, newborn daughter, and me. He is incredibly skilled as a chiropractor but even more importantly, he is a loving and caring person. He would take extra time to help set us up with chiropractors or techniques prior to going on trips. He took extra-time to show me how to apply medical tape for my foot while I was recovering from a fracture. He puts the person above the paycheck."
Jay D